CEnREP director stepping down.
Laura Taylor, CEnREP Director and Professor of Agricultural and Resource Economics for the past 11 years,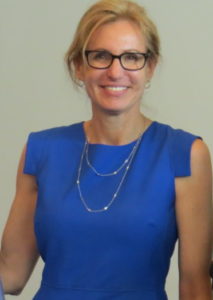 will be taking on a new role as Chair of the School of Economics at the Georgia Institute of Technology this summer.
As CEnREP director for 11 years, Laura expanded the Center to fourteen affiliate faculty members representing four NC State colleges, numerous affiliate graduate students (currently thirteen) and a permanent program coordinator. We all thank Laura for continuing to build CEnREP's national reputation as a place for outstanding scholarship and policy outreach at the intersection of economics and the environment, and wish her all the best in Atlanta.
Harrison Fell, Associate Professor of Agricultural and Resource Economics, has been named interim director of CEnREP, beginning July 1, 2018.