Who We Are
CEnREP faculty are economists in the Department of Agricultural and Resource Economics and around campus who work on collaborative research with engineers, natural scientists, and social scientists throughout the Research Triangle and surrounding regions of North Carolina.
Our Core Research
CEnREP faculty and affiliated students have interests in a variety of areas, including the following: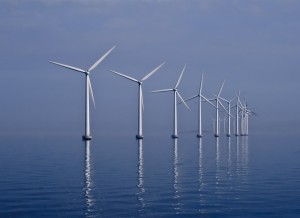 Agriculture, energy, and the environment
Benefit-cost analysis
Economic impacts of climate change
Renewable energy policy
Risk analysis, valuation, and management
Ecosystem service valuation
Adaptive management
Land use policy
Natural resources and public policy
Program and policy evaluation
Water demand management
Water quality management
In addition to publishing high-quality policy research, CEnREP scholars advise and train policymakers and practitioners by organizing educational and training workshops, disseminating non-technical versions of our research in popular media outlets.
Faculty also serve on advisory boards for organizations such as the U.S. Environmental Protection Agency and the Water Resource Research Institute of North Carolina as well as the North Carolina Legislative Commission on Global Climate Change and the Offshore Energy Exploration Study Committee of the North Carolina General Assembly.
CEnREP faculty receive support for their research projects from diverse sources including the U.S. Department of Transportation, the U.S. Department of Agriculture, the U.S. Environmental Protection Agency, U.S. Department of Interior, the Hewlett Foundation, and the National Science Foundation.
Location
CEnREP is housed in Nelson Hall on NC State University's North Campus.
Related @ State
Center for Geospatial Analytics
Genetic Engineering and Society Center
Department of the Interior – SE Climate Science Center
Sustainable Energy Systems and Policy – Chancellor's Faculty Excellence Program
WASH Cluster – Wash Sanitation Hygiene
North Carolina Cooperative Fish and Wildlife Research Unit