Harrison Fell offers new energy economics and policy course in Fall 2017.
Harrison Fell, CEnREP Affiliate and Associate Professor in the Department of Agricultural and Resource Economics, will offer a new undergraduate course for the Fall 2017, titled Energy Economics and Policy (ARE 495).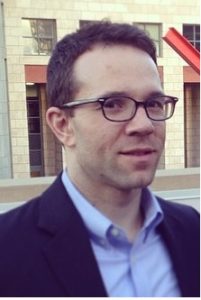 This course provides an overview of energy markets from an economics perspective. Specifically, this course will cover markets related to the production and consumption of oil, natural gas, coal, and electricity. In addition to discussing general supply/demand conditions and market structures of these goods, the course also considers various regulations that impact these markets. More specifically, with respect to electricity markets the course will discuss various state and federal policies aimed at promoting generation from renewable resources and the issues involved with the rapid deployment of these often intermittent resources. For the oil markets, the course will discuss how various transportation related policies affect end use demand. And, for all markets considered, the course will examine environmental externalities associated with their production and the host of policies, existing and proposed, that have been considered to address these issues. The goal is that this class will help students frame the many interesting policy debates surrounding various forms energy consumption and production using tools commonly employed in economic analysis. The course will be offered Monday & Wednesday from 3:00-4:15 pm.  A meeting space will be announced at a later date.
Harrison joined NC State's Department of Agricultural and Resource Economics this past fall as part of the Sustainable Energy Systems and Policy (SESP) initiative. His research is focused on environmental, energy, and natural resources economics, with an emphasis on policy-relevant work. Relating to energy systems, his recent work focuses on renewable energy, emissions trading systems, and electricity regulation.