Camp's 25th anniversary workshop included 5 topical sessions, a learning tutorial and a lunchtime editors' roundtable discussion.
Camp Resources workshop was held August 12-14 in Wrightsville Beach, North Carolina. Sixty attendees enjoyed two days of talks in five environmental economics sessions: Water and Property Values, Firm Response to Environmental Regulations, Health, Energy, and Coasts and Fisheries.
A keynote learning tutorial was given by Professor Jeffrey Wooldridge of Michigan State Universty, an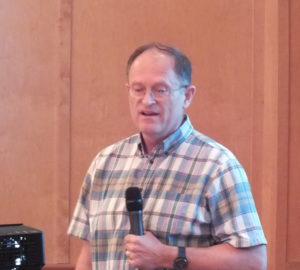 international leader in micro-econometrics. A lunchtime editors' roundable discussion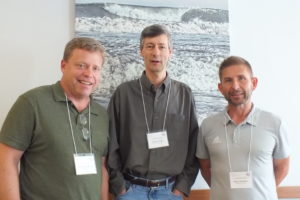 was hosted by professor Klaus Moeltner (Virginia Tech and co-editor of Environmental and Resource Economics) and associate professors Roger von Haefen (NC State and co-editor of JEEM) and Andy Yates (UNC-Chapel Hill and co-editor of JAERE).
For the full workshop program, including speakers and presentations, visit Camp Resources' website.
Camp Resources XXV was made possible by the generous support of:


Thank you!