NC State Alumnus and former CEnREP affiliate Boris Zhukov's start-up LetYouKnow uses artificial intelligence (AI) to simplify the car buying experience.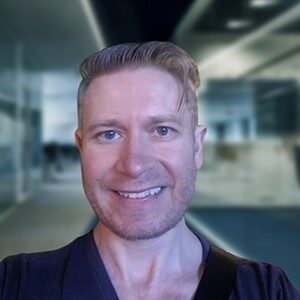 While an economics Ph.D. student over a decade ago, Boris Zhukov (Class of 2014) realized that buying a car was painfully unpleasant. That's why he helped launch the start-up  LetYouKnow, an e-commerce firm that helps consumers buy new cars on their own terms. First launched on the web in 2020 and then adding iOS and Android apps in 2022, Boris and co-founder Aaron Shao's LetYouKnow marketplace uses AI-driven technology to match new car buyers and dealers in a way that eliminates price haggling and helps people find the cars they want at the best deals.
In this edition of CEnREP Spotlight, Boris's former advisor and CEnREP Associate Director Roger von Haefen checks in with his former student to learn more about LetYouKnow.
ROGER: Boris, thank you for giving us a few minutes out of your busy schedule. At its core, a successful company creates economic value that customers are willing to pay for. What is the value that LetYouKnow creates?
BORIS: LetYouKnow is a next generation marketplace for new car sellers and buyers. Sellers set the encrypted prices they are willing to accept for different makes, models, and trims of new cars, and potential buyers then bid what they are willing to pay for those cars. Our patented AI technology instantly determines whether mutually beneficial deals can be struck and matches a willing seller to a willing buyer. Effectively, sellers gain access to a new pool of potential buyers with no additional advertising or marketing costs, and consumers can buy new vehicles without spending time haggling over price. Our marketplace leads to new sales that benefit all parties by reducing search and transaction costs.
ROGER: As CEO of LetYouKnow, what does a typical day on the job involve? What are the challenges you currently face?
BORIS: Every day is different. Our company continues to grow rapidly, so I spend a lot of time interacting with dealers, entrepreneurs, investors, and customers. I manage a diverse team of employees and independent contractors who are continuously tasked with solving complex problems. And sometimes I write code, analyze data, build mathematical matching algorithms, draft reports, and put out the fires that pop up.
When we launched LetYouKnow in 2020, Aaron Shao and I started with new cars. Next year, we plan to roll out our entire infrastructure for a myriad of new goods and services. To scale up a platform of this complexity is a feat that's rich in challenges. We will need to expand our team of highly talented employees. We will also be searching for new dealers and investors to partner with us. Every day will bring new challenges and opportunities. It's exciting and daunting at the same time.
ROGER: You earned your Ph.D. in economics from NC State in 2014, and your dissertation research combined advanced statistical analysis and economic modeling. How have you used the economic skills you acquired at NC State to launch and grow LetYouKnow?
BORIS: We had to derive new algorithms that match buyers to sellers based on what buyers bid and what sellers will accept. The process boils down to complex economic and statistical models that leverage AI and available data. All of these tools are core elements of the Economics Ph.D. curriculum at NC State, so I was fortunate to be exposed to them during my years in Raleigh.
ROGER: NC State has long been a hub for entrepreneurship. If you were invited to speak to the next generation of NC State entrepreneurs, what advice would you give?
BORIS: Innovate and never give up, as the alternative is regret. At the end of the day, our lives are finite, so we have absolutely nothing to lose. Let's go all-in and add value in this life by making it better for us and others. That's a life worth living!
ROGER: Thanks again, Boris! And best wishes to you and LetYouKnow in 2023 and beyond!
You can find more information about Boris and LetYouKnow on YouTube, TikTok and Twitter.