CEnREP affiliate's research helps federal agency increase efficiency and stakeholder input in Mallard duck management.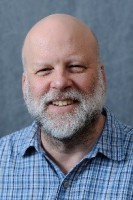 Paul Fackler, Professor of Agricultural and Resource Economics at NC State University, recently published work with colleagues at the U.S. Fish and Wildlife Service, the U.S. Geological Survey, Patuxent Wildlife Research Center and The Wildlife Society, which helped federal wildlife managers improve their process for managing mallard duck populations that breed in central Canada and the north-central United States.
The U.S. Fish and Wildlife Service is responsible for setting overall guidelines for mallard duck harvest levels. State agencies use these guidelines to set local hunting regulations. In the past the guidelines have been issued in early summer after population levels and habitat conditions can be observed. In 2013 the U.S. Fish and Wildlife Service raised concerns about the pressure this puts on state agencies to do their work prior to the opening of the hunting season and proposed that the federal guidelines be issued approximately three months earlier. This would allow more time for public input, provide earlier notification of the season's regulations, and save time and money in administering the process. The downside is that the regulatory decision would need to be made based on last year's population and habitat information.
Paul and his co-authors set out to determine how setting allowable harvest levels for mallards before their numbers could be calculated in the current year would impact the agency's ability to meet its management goals. They developed an analytical framework, published in PLoS ONE, which incorporates the earlier decision date suggested by USFWS.  The framework developed essentially uses the data on population size, habitat condition and the regulatory guidelines from the previous year to base current decisions. Although this data is not as informative as current population size and habitat condition data, it was determined that there would be little change needed in hunting regulations and little change in population outcomes if the earlier decision date is used. As a result the Fish and Wildlife Service has begun (in 2016) to issue its guidelines at an earlier date.