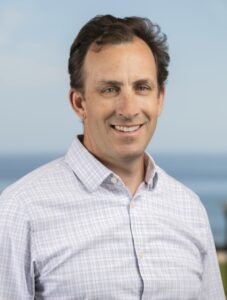 Chris Costello, Distinguished Professor of Resource Economics at the University of California at Santa Barbara, gave the first annual CEnREP Lecture in February on "Environmental Markets: Challenges and Opportunities."
Speaking to a diverse audience of about 50 people from across the NCSU campus and the Triangle community, Costello talked about how environmental markets can achieve the best possible environmental outcomes for a given cost. He also addressed a number of challenges, including the need to balance other goals such as equity or to incorporate cooperative approaches as well as competitive ones.
For example, highlighting the case of an Alaska salmon fishery, he discussed how a large cooperative enterprise entered the market for fishing shares. The market for shares caps the total amount of fish caught at a sustainable level, but this particular enterprise functioned as a cooperative of its members (the fishers). He concluded by noting that markets are not one-size fit all solutions but can be designed in manifold ways.