CEnREP Alumnus, Steve Dundas publishes new research assessing the economic benefits of coastal natural infrastructure.
NC State University alum Steve Dundas (Ph.D. Economics, 2015) and faculty member at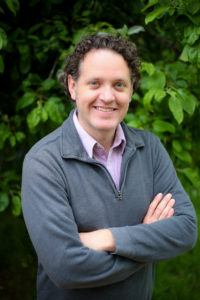 Oregon State University recently published a paper in the Journal of Environmental Economics and Management comparing the property value impacts of homes protected by constructed sand dunes to those with severely eroded beaches.  Dundas focused on three communities located on Long Beach Island, an 18 mile barrier island along New Jersey's coast.  He examined the outcomes in communities that received federal funding to shore up their beaches and protect their communities through dune construction programs to those neighboring areas who did not participate in the federal program prior to Superstorm Sandy making landfall.
Dundas explores the effect of investing in natural infrastructure on housing markets and finds that homes located behind federally constructed dunes sold for between 3.0 and 6.3 percent more than homes not protected by dunes.  "This indicates that homeowners not only understand the benefits that sand dunes can provide during storm events, but are willing to pay more for homes protected by them," said Dundas.  However, he also notes that the estimated engineering and maintenance costs of sand dune construction in the three coastal communities studied is quite high and calculates that the gains in homeowner property values from dune protection ($170 million) still don't quite outweigh the costs of construction and maintenance ($261 million).
To learn more, read the abstract and access the paper here.