Meet the next generation of leaders in environmental economics!
Over 50 graduate students, young professionals, faculty and senior mentors from around the country gathered in Asheville, NC, this summer to discuss current research in environmental and resource economics.   Camp Resources — now in its 23rd year — is an internationally known summer intensive workshop where the next generation of scholars present their work to each other, and to senior faculty and mentors from universities, government agencies, and think-tanks from around the country.
Not only is Camp Resources a great opportunity for students to get feedback from senior scholars on their research, they have a unique chance to explore a wide variety research topics in environmental economics that are being tackled by students around the country.  Below are a few highlights from this year's Camp Resources.  We invite you to explore the schedule as well as explore past Camp Resources at our Camp Resources website.
---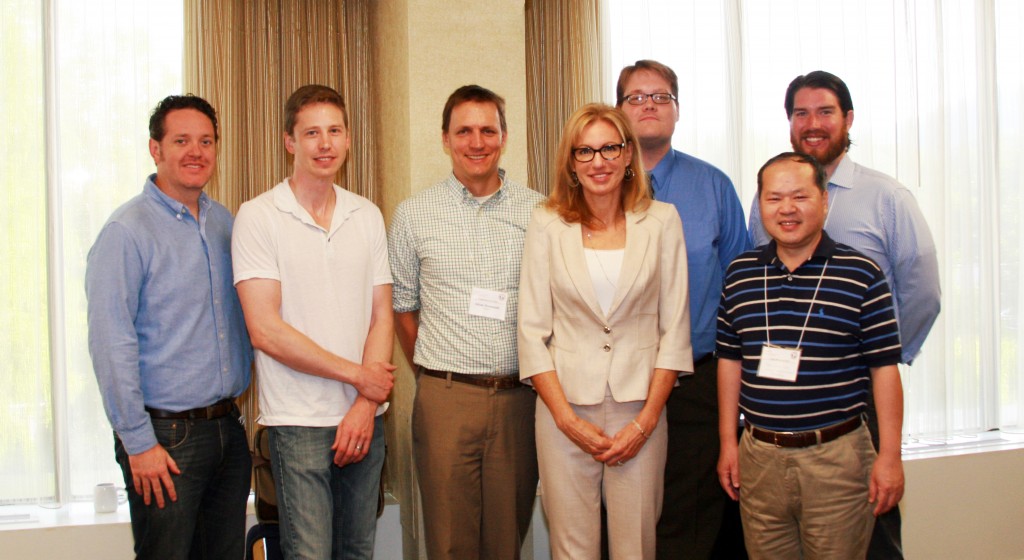 NC State Alums turn out in force!  Pictured from left to right are Steven Dundas, PhD 2015; Jonathan Lee, PhD 2012; Adam Domanski, PhD 2008; Laura Taylor, PhD 1995; Dallas Woods, PhD 2014; Jin Long Liu, PhD 1992; Chris Giguere, PhD expected 2016.
---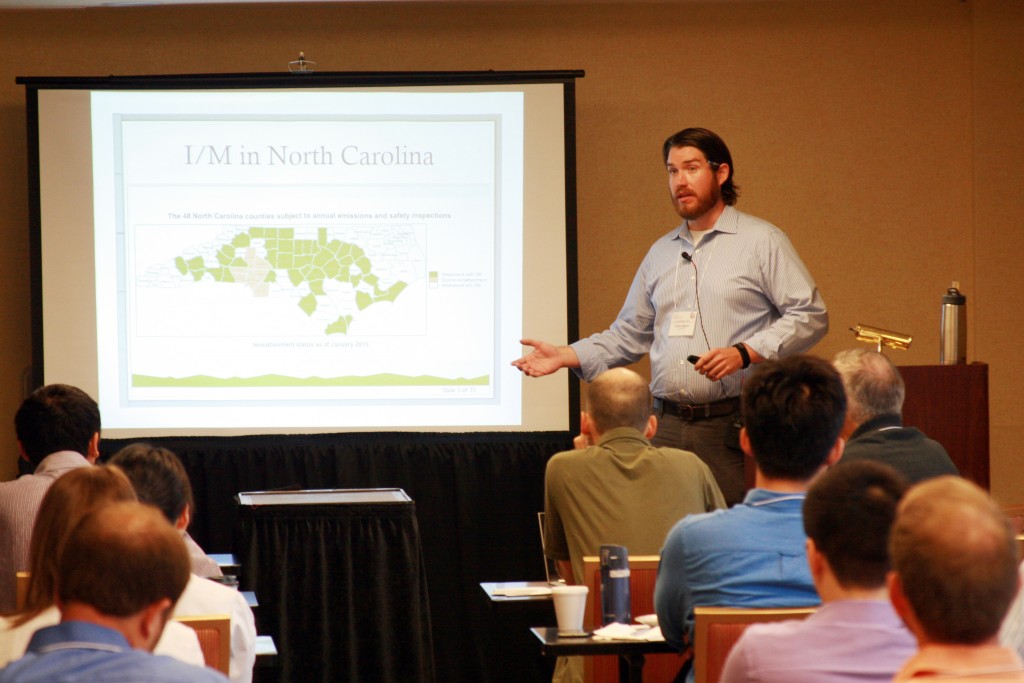 Chris Giguere, Ph.D. Student, NC State University presents "Efficient Selective Targeting: An Application to North Carolina's I/M Program"
---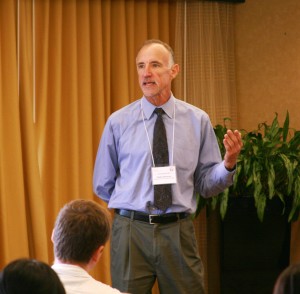 Also featured at Camp Resource XXII was a policy panel, The Role of Economics Inside the Environmental Policy-Making Process: Three Perspectives on the EPA's Clean Power Plan, included speakers David Evans, Economist with the National Center for Environmental Economics, US Environmental Protection Agency and Dallas Burtraw (pictured left), Darius Gaskins Senior Fellow, Resources for the Future.
---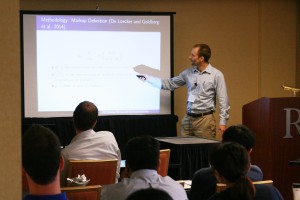 Jesse Burkhardt of Yale University presents Markups, Marginal Costs, and Emissions Policy Choice in the U.S. Oil Refining Industry. See more here >>
---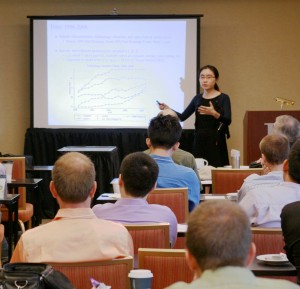 Yichen (Christy) Zhou, University of Maryland, College Park presents Innovation, Technology Adoption and Environmental Policies: Evidence from the US Automobile Industry.  See more here >>