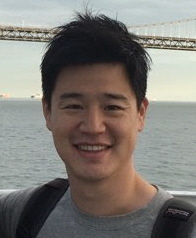 Moon Joon Kim
Ph.D. Candidate
Department of Economics

Email: mkim13@ncsu.edu

Moon Joon Kim is a Ph.D. candidate in Economics at NC State University. He earned his master's degree in Economics from NC State University in 2016 and a bachelor's degree in Economics from Yonsei University in South Korea in 2009.
His current research interests are in environmental economics and health economics.  He employs the methodological tools used in atmospheric science and public health to manage meteorological data and develop econometric models. He applies these tools to measure the damages associated with air pollution. In his dissertation, Moon Joon estimates the effects of long-range transport of air pollutants on the local ambient air quality and health outcomes, such as respiratory and cardiovascular diseases.
In addition to his research, Moon Joon also teaches an undergraduate economics course at Elon University.